During my regular Zoopla and Rightmove browsing, I chanced across this property.
3 bedrooms perfect for student season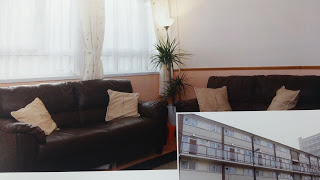 Some of our landlords love ex-local authority apartments, some prefer new build properties. Ex-locals can make super buy to let investments for a couple of reasons:
1. They are more affordable purchases than their new-build counterparts and for that reason many consider them less risky investments.
2. The rents are also lower meaning that you can attract a greater number of tenants who are looking for more affordable housing.
Our student season tends to run from around September to mid November but each year students seem to be looking earlier to avoid the mad rush in those three months.
This property could probably benefit from some light refurbishment to maximise the rental or this could be put off until next year.
Feel free to email me for any property related questions you may have.
Spencer Fortag
Click here to ask me a question.
East London's most helpful estate agent