Last week the Chancellor announced that buy-to-let investment purchases would be subject to an additional 3% stamp duty cost as of April 2016. Here are my thoughts on what effect that will have on our market;
I believe that many potential investors who are on the edge of making the all important, do I/don't I decision, will now have one more reason to move quickly and expedite their purchase. In clear terms, on a property purchase price of £250,000, there will be an extra cost of £7500 if you buy that same property after April 2016. Investors are a canny bunch and this means that they are ALL about the numbers. So, many people are now predicting a stamp duty stampede (try saying that quickly or after a few glasses of your favourite red!). Investors will be asking themselves "Why wait and incur an extra cost?!" And its a fair question. Our nations population is increasing and our new home building rate is actually going down. There has never been, in my opinion, a better time to be a landlord.
This news comes at a very interesting time for the property market. Where November, December and January have traditionally been quieter months, I believe the revised stamp duty structure will add extra impetus to a market where stock levels are already low. When you also consider that the major property portals actually record massive spikes in website visitors over the festive period, I genuinely feel we will continue to see both price increases and high levels of demand all the way through the next few months.
What drives these extra visitors to the property portals over Christmas? I 
believe there are two main factors at play here. This first is the changing way in which people access the web. The leading portals are reporting record numbers of people searching using mobile devices, be that a tablet or on their phone. When you couple this with the fact that tablets and phones are amongst the most popular Christmas gifts, well, it doesn't take an analyst to make the connection! The second factor, could be, quite simply boredom. We all know the scene...you are sat at home, stuffed to the brim with turkey. You have watched endless repeats and your favourite Christmas movie. So now what? I know ill jump onto Zoopla and check out what similar houses to mine are being sold for. The end result of these two factors is a huge amount of people cruising the property portals in December and into January 2016.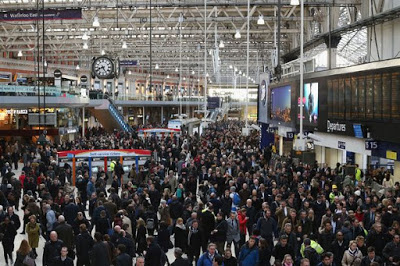 This means that if you are looking to sell, now is a great time to get your property on the market. Any agent who tells you otherwise, is absolutely not in-tune with current market conditions. Feel free to contact me or one of my team for a current valuation on your property; we may well surprise you!