I was speaking with a landlord today. He is a real fan of Pan Peninsula as he already owns a one bedroom apartment there.
He asked me to have a look at this property and let him know my thoughts:
Two bedroom, two bathroom Pan Peninsula apartment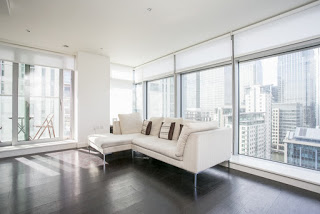 I told him I thought this was a sound, buy to let investment. Pan Peninsula has a great reputation due to its location, facilities and well managed building.
I estimated a rental value of £700 per week. Based on the purchase price of £649,995 this would produce a gross rental yield of 5.4%. This does not allow for service charge costs and letting fees. A property of this calibre would see almost no void periods and should still some healthy capital growth.
Please feel free to contact me for sound, impartial advice on any property you may be looking at.
Email me here
Click here for Dockland's leading estate agent.