The article below was published in the Daily Telegraph on the 28th December 2015:
According to The Halifax, the London borough of Newham enjoyed the biggest rise in house prices across the UK in 2015. The average house price there rose 22.2% over the year compared with 2014.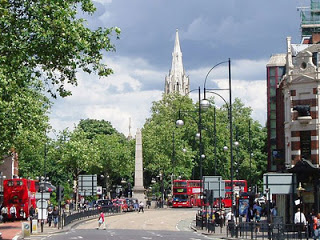 Homes in Newham are now worth an average £319,522 against £261,399 previously. Wales fared far worse, with Merthyr Tydfil and Colwyn Bay topping the list of worst performing areas for 2015. 
A surprise inclusion in the worst performers was Kensington and Chelsea, the borough that includes the UK's most expensive and exclusive areas. Prices there rose just 1% to an average £807,407.
When I read this, I really had to smile to myself. I remember my times as a junior negotiator back in the early 1990's. We used to have a lot of trouble convincing renters to look East as ,more often than not, tenants would prefer more established areas like Kensington, Fulham and Central London.
How times have changed! It is fantastic to see that Newham is now enjoying recognition as a great place to live. Sir Robin Wales, has a keen understanding of the housing market and he has certainly played a major part in improving both Newham's reputation and quality of life for the people that live there.
Spencer Fortag
Any questions, please ask 
me!
Follow me on Twitter by clicking
here