Having worked in and around the Canary Wharf area for over twenty years, I am used to having to constantly raise my
ceiling price
(the maximum price that I believe a certain type of property can sell for in a certain area).
When I started in real estate in the Docklands, for example, Galliard Home had only just completed selling their Burrells Wharf development. Prices for one bedroom flats were around £65,000 upwards. Over the years prices in the E14 postal code have taken off at an alarming rate. So much so, that now in 2016, when developers talk of one bedroom apartments in excess of half a million pounds, I barely raise an eyebrow.
When I came across this property being advertised on Rightmove, not only did both of my eyebrows raise but I very nearly fell off of my chair.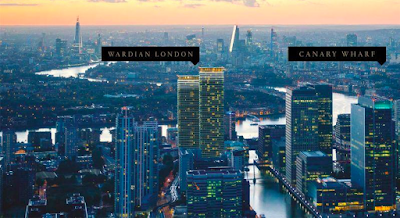 I know The Wardian is a very special development indeed. It is within short walking distance of the Canary Wharf estate and its specification is nothing short of spectacular.
The views are bound to be amazing: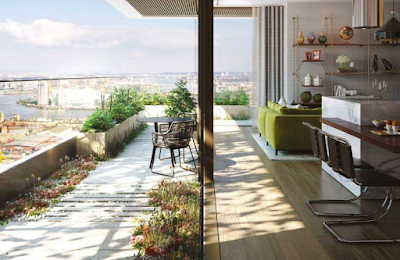 And, of course, there is a cool gym: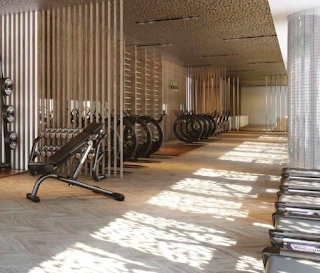 But what, you may ask, has caused my face-altering, office-furniture exiting reaction? Well, you may have guessed, its the price. This 548 square foot apartment has a price of, wait for it..
Its a big number....
Drum roll, please..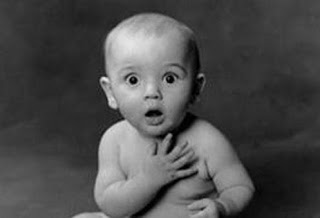 Yes, really. For the price of a nice, freehold house, in, for example a decent part of Essex, you can buy a one bedroom apartment.
I get The Wardian and what they are trying to achieve. The gardens look really, really cool. And you should check out their website 
The Wardian
. But, my dear blog readers, clearly this does not work as an investment. The service charge alone would probably negate any possibility of this as a buy to let opportunity.  In order to get a gross rental return of 4%, this apartment would need to rent at £750 per week. Sadly (and not surprisingly), there are currently a limited number of tenants with that sort of budget for a one bedroom flat. I do not see that changing anytime soon.
If you have been looking at The Wardian with an investors hat on, please feel free to contact me as I have some buy to  let opportunities that represent really good value. They certainly won't be close to £2000 per square foot!
Thanks for reading and feel free to contact by 
EMAIL HERE