I met a charming couple from New York on Saturday. I was showing them around a one bedroom apartment in Burrells Wharf. They are looking for a small apartment in London. He is English, and she American, so they need somewhere to stay when travelling between their respective homelands.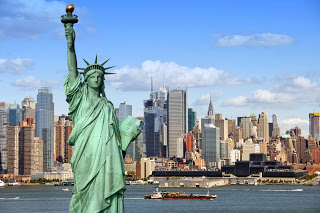 Naturally our conversation turned towards the differences between the UK and US property markets. As my brother lives in California, I was already aware of the fact that US realtors can earn commission rates of over 6%. This compares to the 2% sole agency fee that UK Estate Agents get. In the States, Realtors enjoy a much better reputation than their UK counterparts and this is due, in part I believe, to the fact that there is a rigorous training programme for US realtors. In the UK, however, almost anyone can become an Estate Agent. (Something I feel very strongly about changing and part of the reason why I belong to ARLA; it is our mission to lobby the government to bring in mandatory licensing for all UK Estate and letting agents).
What I didn't know was the different types of tenure offered in New York. There are two different types; Co-Op and Condo.
A Co-Op is similar in principle to our Leasehold with a Share of Freehold; except with a co-op you don't actually buy the property! You buy a part in the corporation that in turn owns the apartment. Each apartments value in shares is determined by rules set down by the Board of Directors.
Condominiums are a more traditional type of property purchase, familiar to us Brits. You simply own the property.
There are advantages and disadvantages to each, which I wont go into here. (Afterall this is the Docklands Property News blog!).
My meeting with the couple went well. They were not overly keen on the apartment I showed them as they really want a property with a view, and after a lunch recommendation from me and a promise to stay in touch, they went about their day. My curiosity continued though. I wanted to compare New York property values to our own and what I found out really surprised me.
Fortunately for me a well respected Central London Estate Agent and equally well respected New York Realtor had just collaborated on a report that answered my questions!
I learnt two, surprising things:
1. London has the most billionaires in the world.
2. London property is more expensive than New York.
The whole report can be found 
here
.
Prices in the Docklands and Canary Wharf are substantially lower than the Central London prices quoted and I believe the area still offers fantastic value for money.
If you currently own property in the area, why not contact me for a free valuation? I might be able to surprise you as prices are constantly increasing. Click here to
email me
If you are thinking of buying, remember the April deadline! You can save 3% on Stamp Duty if you purchase before then.
Spencer Fortag