By far the most common question I get each day is "Where are property prices going in the Canary Wharf and surrounding areas?".
Now, I don't claim to have a crystal ball but having worked in the area for over 20 years, its fair to say this is not my first time at the rodeo!
I write a monthly newsletter for the E14 property market and May's has just been completed. It is full of interesting facts and my opinion on where the market may be heading.
Here is the back page: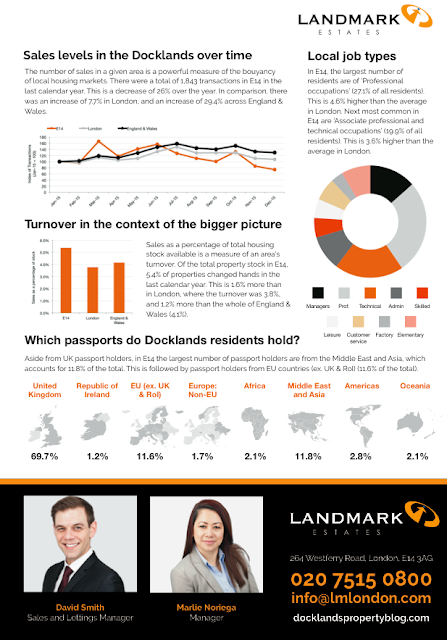 To read or download both sides, please simply click 
HERE
.
If you have any questions relating to E14 property, be it about the purchase of a studio apartment or the letting of your three bedroom town house, please feel free to email me 
HERE
Thanks for reading.
Spencer Fortag MARLA MNAEA