In this post I take a look at the Docklands property market in the 1990's. This will be part one of three posts.
The onset of the 90's found the Docklands riding the wave of national optimism. One Canada Square had just been topped out and promptly became both the UK's tallest building and a symbol of the area's burgeoning regeneration.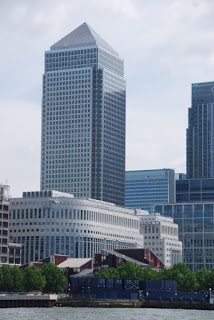 Canary Wharf owners Olympia and York had agreed to pay half the cost of the proposed Jubille line extension and the LDDC, over halfway through its tenure, was already preparing an exit strategy. Having overseen the zero-to-hero status of the former docks, the London Docklands Development Corporation had also contributed more than £120 million to community infrastructure.
Investments ranged from £40,000 to help improve community facilities on the St. Vincent estate to establishing a new children's centre in Wapping at a cost of £1.2 million. The pump priming LDDC had completed a tough mandate in a relatively short period of time.
By 1991
Cyclops Wharf
,
Cumberland Mills
and
London Yard
(to name a few) had sprung up on the Isle of Dogs and were mostly occupied.
Cascades
was perhaps the most famous site at the time, having been publicly criticised by Prince Charles. It even featured in his 1989 book
A Vision of Britain.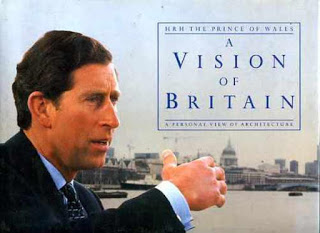 However, two large spanners were about to get stuck in the well oiled machinery that was the Docklands regeneration; interest rates and unemployment levels.
At the tail end of the 1980's interest rates looked steady at 7.5%, an all time low at the time. The ensuing high levels of consumer confidence sparked a massive housing boom (does any of this sound familiar?!) and more than two million flats and houses were sold nationwide. These early developments in the Docklands proved a magnetic draw for adventurous owner occupiers and a new breed; speculative off-plan investors.
There seemed to be a natural synergy between the areas commercial history and the new-money, self made, greed-is-good generation of Thatchers Britain.
Massive economic growth occurred over a very short period of time, fuelled in part by those "sensible" interest rates. When they doubled, in just over a space of a year, many people found that their recently acquired mortgages became simply unmanageable. It was an event of catastrophic proportions. Coupled with all time high levels of unemployment, the now sky-high interest rates led to many people handing their keys to back to their lenders.
In my next post I will take a look at what happened over the next couple of years.
Follow my posts on Twitter here