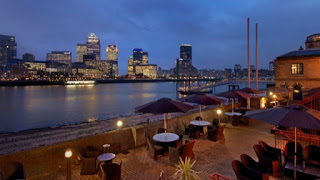 LonRes's 2015 property report found its way across my desk this morning.
Here are some of the interesting bullet points:
E14 has 81% of residents are aged under 45. As a comparison, SW1 and W1 have a much lower rate of under 45 year old residents at 66%. This helps us understand our potential tenants and clients as they are a younger sector than other areas in London.
The average weekly rental is £496 with the average cost per square foot for rentals proving to be £33.
This compares to an average £ per square foot for sales for flats at £692 and houses at £685. Houses are slightly cheaper per square foot because they tend to be larger properties. However, they are in short supply as only 5% of sales in E14 in 2015 were houses. Prime Central London favours better for house sale rates with over one in five sales in 2015 being of the house type; the actual figure is 22%.
An above average 33% of properties in E14 are privately rented and, unsurprisingly, nearly a quarter of residents in E14 live just 2 k.m from their workplace.
There is, for me, one stand-out statistic. There is a massive 14,216 units for private sale either with permission or currently under construction in the E14 area in 2015. It would be nice to know how many of those are actually currently construction so we could understand better the ramifications the extra supply will have on the market but my best advice? Keep your eyes and ears open for info on new releases and obviously subscribe to my blog to be kept informed!
Spencer Fortag
Follow my posts on Twitter 
here
Click here to email me
Canary Wharf property experts can be found 
here