Would you like the inside story on the Canary Wharf and Docklands property market? I write an impartial and FREE monthly report. It is full of interesting facts and info about one of East London's most interesting and challenging property markets.
Here is a teaser shot: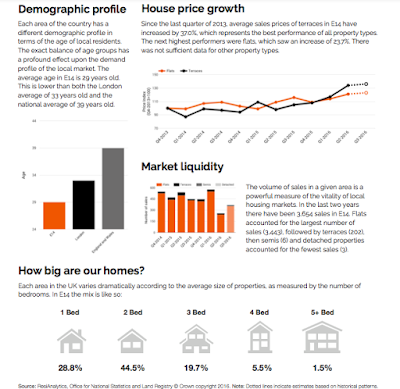 In this months edition, in addition to the stats above, I also talk about how broadband speed can affect the value of property in the Docklands; something I did not think about until a client asked me about broadband speed in a property he was looking to view! But then again, thats what I love about the property industry. Even with over 20 years local experience, I am still getting asked questions that I do not know the answer to. I enjoy still learning and my clients certainly keep me on my toes...
To receive your FREE copy of my property report, simply CLICK HERE. I know you will enjoy it.