One of the main questions I am asked is: when is the best time of year to sell or let a home? While there is no absolute optimum time to put your property on the market, seasonal patterns can affect buying and selling habits. It is no different in E14, with certain times of the year proving to be more fruitful than others.
Spring is often considered the season when the market picks
up and hits its stride. The warmer weather and lighter evenings give people extra motivation to go on viewings, while the bright daylight can help your home look that extra bit lovelier. Your garden (if you have one) will also seem much more appealing in the spring months.
It turns out that E14 saw 28.6% of properties sell during the months of spring.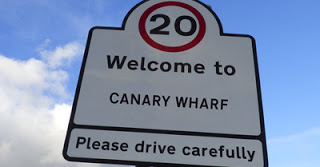 August and early September can be a quiet time for the property market. The schools have broken up for
the summer and lots of people go on holiday around this time of year. That means there are fewer people around for viewings — especially families. It is a different story in June and July though, which can be the busiest months for selling homes, with the market peaking before the schools break up. The summer months saw 32.3% of properties sold in E14.
Thanks to mild weather and light evenings, the early part of autumn can still prove buoyant for property sales. Children are back at school which gives parents more time to concentrate on buying a new home, and most of the people looking on the market in the autumn will hope to nd their perfect property in time for Christmas. Towards the end of autumn, the colder weather and the shorter days can lead to a slight dip in the market. E14 sold 17.3% of properties in the autumn months.
Winter can be a trickier time of the year to sell a property as the market slows down and everyone's thoughts turn to Christmas. However, there can still be positive movement in
the colder months; buyers who are searching for property at this time
of year will be more determined about purchasing a new home. The winter months in E14 saw 21.8% of properties sold.
For landlords thinking about letting their buy-to-let, the patterns can
be slightly different compared to the sales market. There is still no
set season, but the start of the year and summer time can prove to be busier periods. Many people change jobs and relocate at the beginning of the year, while the summer is popular with students looking for accommodation near universities.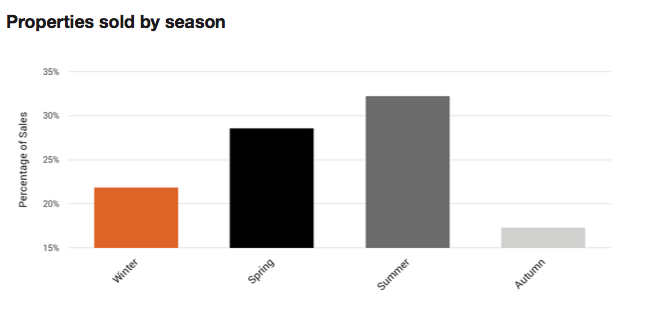 As you can see, summer is the most popular time to sell property in E14, with 32.3% of homes selling for an average of £471,200. Of course, the housing market is all-year round,
which means the other seasons should not be ignored. Whether it is spring, summer, autumn or winter, I would love you to pop in and have a chat with me about your property.
I also offer a FREE and INSTANT property valuation tool. Simply enter your postcode HERE and within 60 seconds you will get a current rental and sales value.
Thanks for reading.
Spencer Fortag